About Us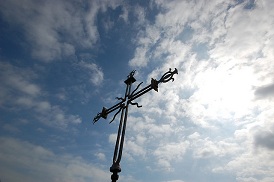 We began right after a great Hurricane rocked our state by the name of "Hugo".
During that time a lot of "fly by night" companies moved into our area and ripped off, cheated and brought a lot of hardship to homeowners. There was also a lot of injustice being done towards hard-working men and women.
They were not being paid for their labor, they were being forced to work in unsafe environments, there was no stability for them in their employment, and they were being forced to jump from job to job.
Not only was this going on after the Hurricane but this type of injustice was going on long before Hurricane Hugo ever hit our state. For various reasons there has also always been a negativity surrounding building contractors and contracting companies. When you mention the name "Contractor", words come to your mind like "Dishonest", "Distrust", "Crooks", or "Thieves".
Well that is why GOD gave us the vision and the mandate to create a company that will stand up and "Do GODS will in the workplace".
We had two main purposes:
1. Be the very best building contractor that is honest, trustworthy, and that customers can feel confident to call upon.
2. Create an awesome company for workers who take pride in their work and who love to perform construction projects such as room additions, renovations, roofing, siding, doors and windows, custom cabinets, etc.
Those two words "GODS will" speak volumes. They cover every area of "business" and "personal life".
This means:
a. You don't always look at the bottom line before you make a decision
b. When you wake up in the morning and go to work – you always do the very best you possibly can
c. When nobody else is looking and knows what you are doing. GODS eyes are always watching
d. "Business" and "Person" are not two separate things. Just because you have a contract, doesn't mean "You don't keep your word ". You need to mean what you say, and what you mean
e. You need to treat people just like you would like to be treated
f. You need to do your very best to "Be on time" and "stay on schedule"
g. You need to pay your workers well and treat them with respect
h. You don't serve two masters, you put GODS interests about your interests
"Doing GODS will in the workplace" encapsulates everything that holds to a high moral standard of excellence in every area of business.
I will confess it has not been an easy journey, but by the grace of GOD, we are still here and going strong. We have completed over 25,000,000.00 of Residential and Commercial contracting with approximately 98% customer satisfaction rate.