Quality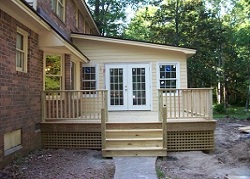 Quality Training
The business owner personally hires and trains all employees & trade contractors.
Quality Service
A project manager oversees all projects, sets and manages the nuts & bolts of the operation. All jobs are assigned to a working supervisor, who then carries out the scope of work and supervises employees and subcontractors.
Experienced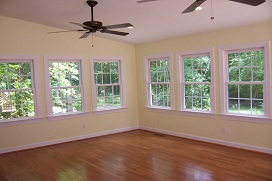 Experienced
We are a full service general contractor specializing in Residential and light commercial construction. We are especially good at large scale renovations and additions that attach flawlessly to the home. We do all individual trades as well(Roofing, siding, windows, doors, flooring, painting, cabinets, countertops, etc..). What is too difficult for other contractors or outside of the box, we specialize in.
Detail Oriented
The business owner still does all estimating, so from the initial consultation, to the design work, to the work flow, to the completion of the project, we work aimlessly to deliver your exact requests or desires. Every customer is different and has different concerns, Vaskos Quality Builders places great value on them.
Company News
Now offering 24 hour plumbing service. Please contact 843-542-5711.
We are always looking for the best of the best. Whether an employee or individual trade contractor; if you are responsible, dependable, and good at what you do, we are looking for you. Please contact the office for further information.