High Quality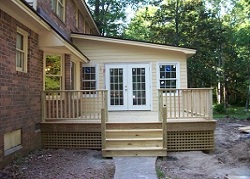 Vasko's Quality Builders has been serving the greater Charleston, SC area since 1992. Most of our business results come directly from customer referrals which is a tribute to our quality craftsmanship and customer service. Customers love what we accomplish for them and recommend us to their friends and family. Our crews are highly trained and work hard to deliver high quality solutions for our customers. The owner is personally involved in each project and performs inspections before, during, and after work is completed.
We perform a full range of construction services - small to big. Our services include everything from minor repairs to complete home building and commercial renovations. Our friendly staff will work with you to provide a solution that fits your budget. We perform roofing, repairs, renovations, remodeling, home additions, custom cabinets, windows, doors, siding, and more. Contact Vasko's Quality Builders today for a free estimate.
Experienced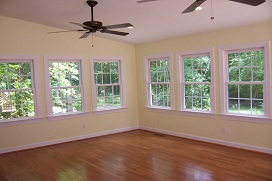 Over 25 Years of Experience
We are a full service general contractor specializing in Residential and light commercial construction. We are especially good at large scale renovations and additions that attach flawlessly to the home. We perform all individual trades as well(Roofing, siding, windows, doors, flooring, painting, cabinets, counter tops, etc..). What is too difficult for other contractors or requires outside of the box thinking, we will accomplish it.
Attention to Detail
The business owner does all estimating while paying attention to the small details. From the initial consultation, through design, to work performance, we work hard to deliver your exact requests or desires. Every customer is different and has different concerns, Vasko's Quality Builders places great value on delivering to meet specific customer expectations.
Contact Us
Phone: 1(843) 851-2133